Loading technology
Our wide array of loading devices covers every aspect of vehicle loading and unloading as well as its facilitation and improving its safety. Each of our products and solutions is of the highest quality, durability, and safety.
Accessoires
Smartly designed accessories will improve safety and performance of your loading dock. The docking accessories will turn your loading dock into an even more reliable station that can provide unobstructed flow of materials.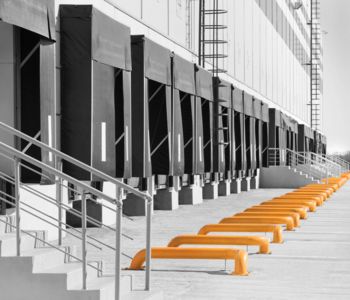 Sectional door
Industrial doors are components that are indispensable for ensuring free flow of goods. Be it a sectional aluminium door or an ISO door - PROMStahl industrial doors provide a perfect solution for any company.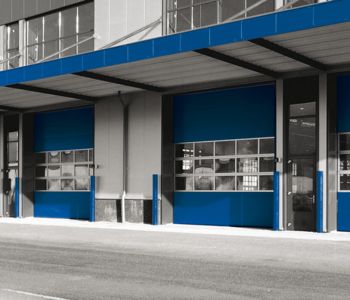 PROMStahl sets new standards for docking equipment.
If you expect innovative product design, extraordinary pattern design, and competent advice - PROMStahl is a partner just for you.
PROMStahl is an internationally recognised expert in docking equipment. Continuous improvement of the tried and tested technology together with designing new products leads to creation of innovative and cost-effective docking systems that are tailored to individual requirements of customers.
We focus on certified production and professional installation of docking systems as much as we do on providing reliable servicing and scheduled maintenance of the sold equipment.
From Hannover to every place around the world
PROMStahl is a worldwide company with an international distribution network, cooperating with servicing partners. Customers from all over the world make use of the in-depth specialised knowledge and many years of experience the experts from Gehrden have. Since 2010 the company has been successful in conquering international markets. PROMStahl products are available in many countries around the globe.
*** CORONA information ***
Dear clients, dear partners,
Currently, the consequences and actions taken with respect to the Corona virus are changing every day. PROMStahl also closely follows the related news. We can imagine that you would like to know about the measures taken by our company and if the current situation has an influence on our performance.
PROMStahl purchases its raw materials and components from several suppliers. We are in daily contact with our suppliers and service partners. They assured us that there are currently no indications of a supply bottleneck or even delivery failures. This means that the lead times given to you will be maintained.
Our company is part of an international group. This means that we have ways and means to maintain the stability within PROMStahl even in the case of an extremely difficult situation.
We closely pay attention to the reports of the German Government. If the decisions taken by the Government will result in measures meaning that your lead time cannot be maintained, we will immediately contact you and do the utmost to minimize any adverse consequences as far as possible. It goes without saying that PROMStahl will follow the measures announced and prescribed by the German Government.
If you have any questions regarding current or future orders please do not hesitate to contact the PROMStahl export department.
Please stay healthy.