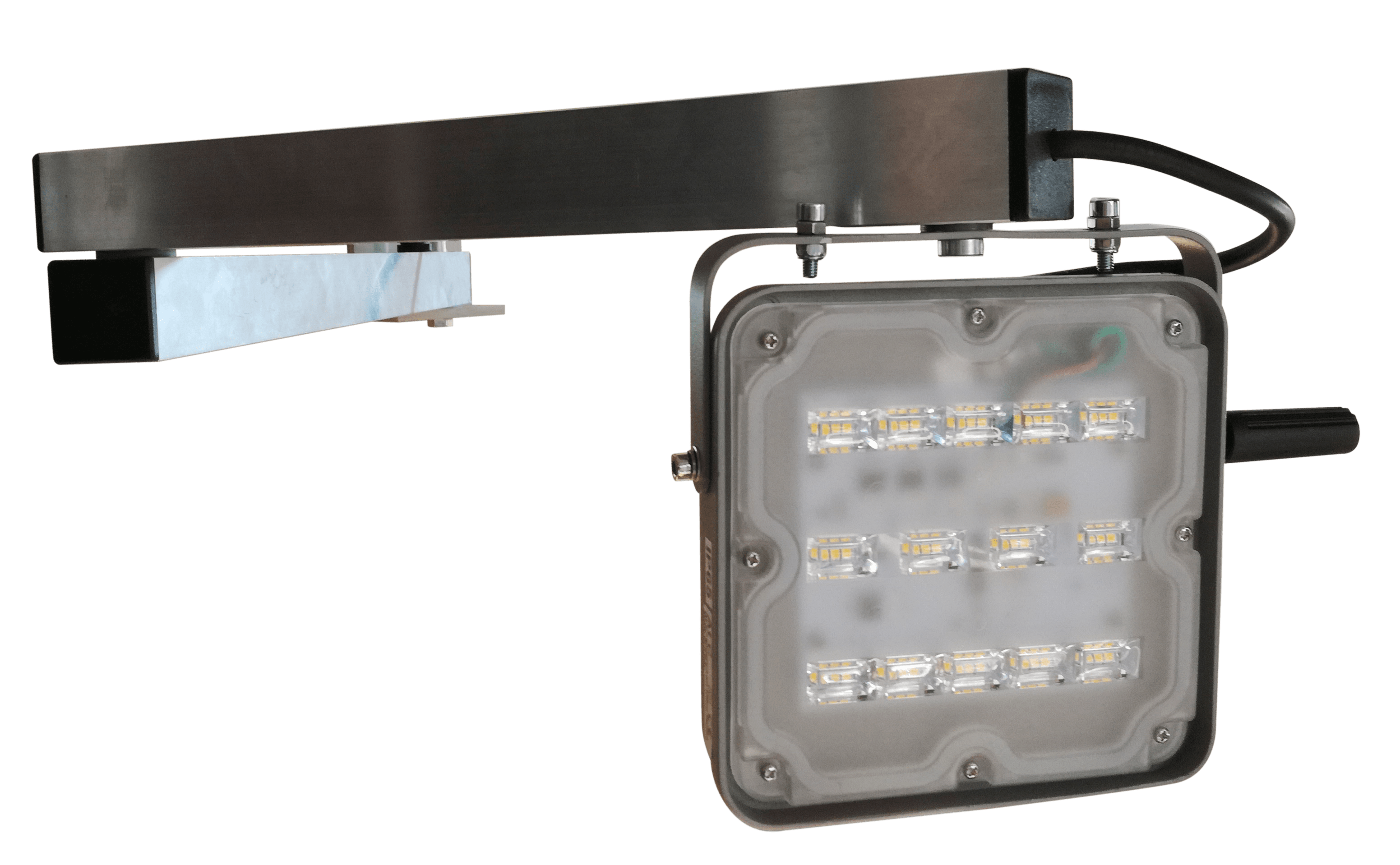 Type PV
Dock lights
In general, the danger of accidents during loading and unloading is very high due to bad lighting of the docking area.
PROMStahl dock lights offer the best solution for perfect lighting of the docking area and the lorry bed.
Type PV 05 04
The type PV 05 04 dock light is new in the PROMStahl product range. This LED spotlight is highly energy efficient compared to a standard light bulb. The LED lamp consumes up to 90 % less energy to produce the same lighting results. LED lamps provide 100 % luminance immediately after switching them on. This characteristic is very important for docking stations. The spotlight is fixed to the bracing arms by means of a rotating bracket so that it is movable in all directions.
Technical characteristics
LED: 30 W (corresponds to about 300 W)
protection class: IP 65
energy consumption: 30 Watt
angle of radiation: 120°
operational voltage: 230 V

Advantages
extra-long service life
low heat development
immediate 100 % lighting effect
environmentally friendly
not susceptible to shocks